White lichen is a type of skin disease, a set of pathologies of the human skin. Both children and adults are susceptible to the disease, the routes of infection are most often infectious, have various forms and course of the disease.
The causes of the origin of white lichen are not fully established. Quite a common ailment.
Varieties of white lichen
White lichen has a slow course, but progresses, i.e. the affected areas increase in size and over time occupy a large surface of the skin.
Three types of common lichen have been identified, the type depends on the location on the dermis:
- Universal - lesions are located around the entire perimeter of the body;
- Segmented - characterized by the occurrence of foci on a certain area of ​​the skin;
- Focal - spots merge into one focus, thereby affecting a large surface of the skin.

Also, common (white) lichen can take on a chronic course.
White lichen treatment
Common lichen does not cause as much discomfort as other types of lichen, such as soreness, fever, or itching, but it does cause discomfort due to a visible skin defect.
This type is considered chronic without treatment and will remain on the human skin for many years, eventually disappearing on its own. But with the help of drug treatment, all symptoms will go away much faster.
Treatment includes: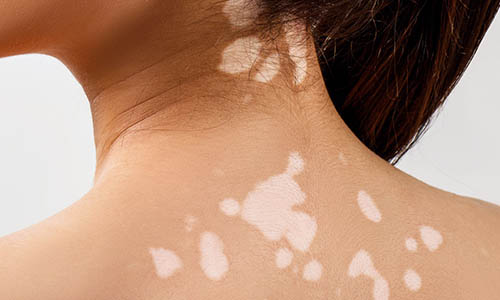 Taking medications - sedative and vitamin complexes;
Ointments - for local treatment of lesions that have affected large areas of the skin;
The use of creams to moisturize the skin;
Hygiene only with warm water, it is permissible to use soap containing glycerin;
Means with protection against ultraviolet rays in the summer;
Phototherapy - but not indicated for pregnant women and the elderly;
Sometimes antifungal drugs are prescribed - in case of infection;
In very rare cases, a skin transplant is prescribed if the treatment has not had any effect;
In the presence of invasive lesions, it is very important to get rid of them, therefore, when diagnosing white lichen, all secondary diseases are treated;
Treatment of lichen in children does not involve the use of medicines, mainly the use of a baby cream, oil or lotion to prevent dry skin, correcting skin care actions.